South Carolina state senator Russell Ott, a Democrat from Calhoun, accused S.935, which would establish South Carolina's first education savings account program, of being "the start of the slippery slope of the demise of public education in South Carolina."
The Chalkboard Review staff have reviewed these claims, as well as S.935 itself, and have found: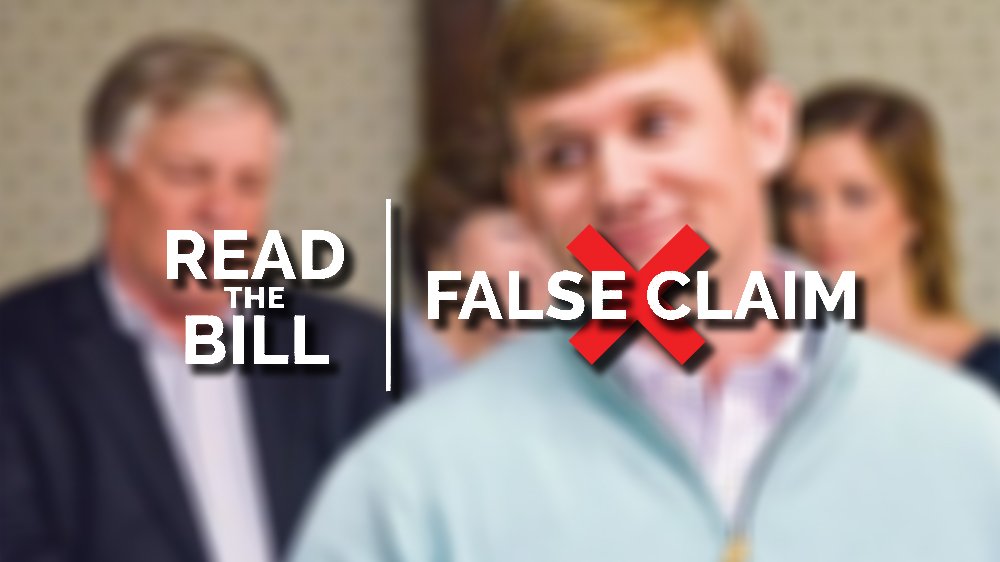 For one, a common critique of voucher and education savings account models is that they take money that would otherwise go to public schools. However, while earlier versions of S.935 subscribed to this model, the current version of the bill would use $75 million from the state's Contingency Reserve Fund, which has no bearing on public school finance.

S.935 would not only allow for ESAs to be used at participating private schools, but also at public schools outside of the student's home district. The ESA can be used to cover tuition to and from one of these schools, but also general "fees, textbooks, and fees for transportation paid to a fee-for-service transportation provider as approved by the Education Oversight Committee for the student to travel to and from an eligible school."
While private schools would have the choice whether or not to participate in the ESA program, all South Carolina public schools would immediately be considered eligible. As such, S.935 also qualifies as an open-enrollment policy.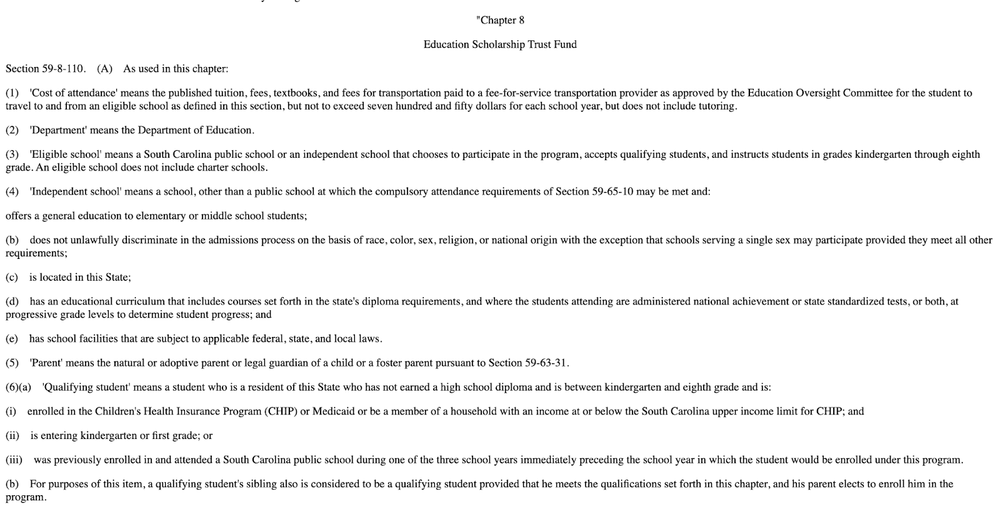 Furthermore, even if the ESAs established by S.935 were only applicable to private schools, public schools still benefit as a result of competitive effects. Peer-reviewed studies published by EducationNext, the Federal Reserve Bank of New York, the Journal of Education Finance and Policy, and the Peabody Journal of Education have found that when private schools participate in a school choice program, the performance of nearby public schools tends to improve as well.
Therefore, S.935 would not only work extensively within South Carolina's public school system, but the financing model would have no bearing on the current formulas. The program does not pose an existential threat to public education.