On June 1st, the Republican-led North Carolina Senate passed House Bill 755, dubbed the Parents' Bill of Rights, and goes to the likewise Republican-led House for approval.
However, many Democrats are claiming this would endanger children.
Such can be seen as Rep. Allison Dahle claimed that, if the bill was enacted, "some of the places where these students are most vulnerable, they're going to be targeted." Likewise, Representative Cecil Brockman claimed that the bill was "the government saying there's something wrong, something dangerous about homosexuality and parents need to be warned."
Moreover, on May 25th, 2022, Governor Roy Cooper of North Carolina spoke out against the Parents' Bill of Rights. In an emailed statement, Cooper said "the last thing our state needs is another Republican political ploy like the bathroom bill which hurt our people and cost us jobs, so let's keep the "Don't Say Gay" culture wars out of North Carolina classrooms."
Yet, is it true that Republican efforts in relation to this bill are simply a ploy to gain support in the midterm elections and would put children in danger?
The Chalkboard Review staff have reviewed this claim and House Bill 755, and have found the Governor's statement: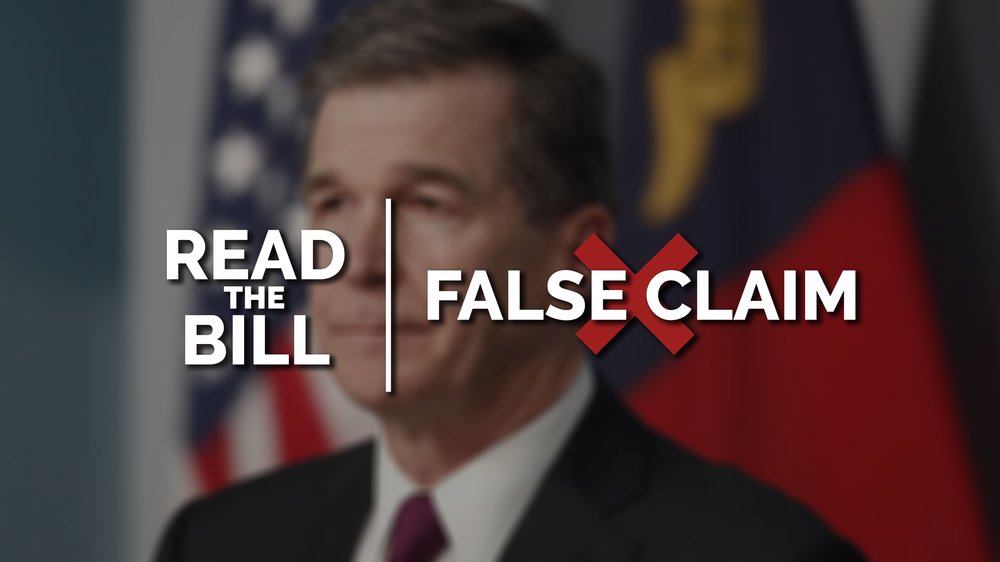 HB 755 has two primary goals. First, as seen on page eight, it would become illegal for teachers to discuss sexuality or gender with children from kindergarten to third grade.

Second, and the point of most contention, it might require teachers to "out" LGBT pupils to their parents. If pupils in any grade inform teachers or counselors about concerns connected to their gender or sexuality — or anything else pertaining to their "mental, emotional, or physical health or well-being" — the bill would make it illegal for school employees to keep that information a secret if one's parents asked.

Any claim that this would "hurt our people," as Governor Cooper phrased it, is evidently false after reading the second page of the bill. Here, there are limitations to the right of the parent in the case of wrongdoing by the parent.

Moreover, this is strengthened on page eight to include instances where there is suspicion to believe that the parent would abuse or neglect their child upon receiving such information.
Furthermore, when coming to Cooper's claim that this bill is a "Republican political ploy," recent findings suggest otherwise. On May 27th at Ballantine Elementary school in Fuquay Varina, which is located less than twenty miles from the state capital, flashcards with LGBT content were obtained from a preschool classroom. The color-teaching cards included homosexual couples with children, and even an image featuring a pregnant male.
Although the North Carolina House is likely to pass this bill on party lines, it is believed that Governor Cooper would veto the measure and Republicans would be unable to receive enough votes to override the veto as they do not have a supermajority.
Nevertheless, the claims that this bill would endanger children are unquestionably false in the context of this legislation.